11 Feb

4° CVSPRINGDAY
NPL INVESTING & COLLECTION SUMMIT- NPL ITALIAN MARKET 2.0: DEEP IMPACT
237    Transactions involving NPL Portfolios
72       Billion in GBV sold
150    Sellers that sold at least one pool of loans in 2017
91       Investors that bought at least one pool of loans in 2017
3         Banking platform carve-outs in 2017
14      Transactions to acquire independent servicers in 2016/2017
"Source: Osservatorio Nazionale NPL Market Credit Village"
These figures make Italy, once again for 2017, the most explosive and dynamic European market!
But what are the coming two years likely to be like?
The transactions that have been completed and those already agreed on are decisively reducing the quantity of NPLs in the banking system and changing how they are allocated. Now, the challenge facing banks seems to be sliding towards UTPs (Unlikley To Pay), which have now reached a net book value exceeding that of Bad Loans.
Consequently, banks and servicers have to adapt their structures and obtain new expertise to be ready to effectively deal with the changing operational requirements this new category of loans will require. At the same time, investors are already exploring the business potential UTPs seem to have.
Of course, the Italian credit industry has not only been about transactions for such pools of loans. It has also been an unprecedented two years for mergers & acquisitions for servicing platforms. In just 24 months, nearly all independent servicers specialising in NPLs have been scooped up.
Additionally, there is similar direct interest in management platforms for banks. The last six months have witnessed 3 carve-out transactions involving an equal number of banks. And many more banks look interested in the partial or total carve out of such credit management structures.
The task of foreseeing the trends and dynamics of the coming two years is far from simple. But there is one certainty: there is no better place for this than the NPL Investing & Collection Summit on 13 April at Palazzo Mezzanotte (home to the Italian stock exchange)!
This will be a wonderful opportunity to listen to the leading international and Italian players in this market.
SESSION 1
UTP: THE NEW PATH FOR ORIGINATORS, INVESTORS & SERVICERS
The first session of the NPL INVESTING & COLLECTION SUMMIT will focus precisely on UTP (Unlikely to Pay): interest in this category of receivables seems to be growing daily, such that it might become the catchphrase for 2018, just as NPL was for 2017. Such loans are deemed by banks to be unlikely to be repaid in full, unless external action, such as enforcing the guarantees, is taken. Looked at in terms of net value, such loans actually exceed NPLs. PWC's most recent report on UTPs calculated the value held by Italian banks to be €104 billion, which is actually above the net value of NPLs.
While such loans are not true non-performing loans, UTPs do fit into a sort of limbo that requires banks to adopt targeted management strategies, especially because of new rules that will require higher coverage ratios.
This market has enormous potential, with investors becoming more interested and servicers specialising in UTP management.
These players, along with originators, will explore the opportunities and challenges this sector is facing. How will this category of loans be managed and will they become performing again? What will relations be like with the Italian central credit registry? What are the consequences of selling off such loans. And much more.
SESSION 2
M&A: ARE SERVICERS SOLD OUT AND IS CARVE OUT THE BEST ALTERNATIVE?
The second session of the NPL INVESTING & COLLECTION SUMMIT will focus on "carve outs",explored through the eyes of major international players. During the last year, above all, many of the independent servicers were purchased. At present, international investors are focusing on the bank's collection and management platforms. This opens up new scenarios in which the dynamics are still being worked out. Recent experience, with platforms like the ones of MPS, Carige and Banca Popolare di Bari, has taught us that such transactions involved banks and investors combining. In general, a multi-year servicing agreement is signed that requires the bank to transfer all or some of the loans to the vehicle. But who guarantees the ongoing compliance with such agreements? And what happens if the bank merges or is sold to another party? And if the platform is inefficient? What about if the levels of such loans drop or flows are less than predicted? Key players with experience in purchasing and selling platforms will try and answer these questions, along with the advisors who monitored these transactions.
SESSION 3
EXPLORING NEW BORDERS OF COLLECTION
Finally, the third session of the NPL INVESTING & COLLECTION SUMMIT will explore the new frontiers of collection,both in terms of processes and markets. The revolution that has swept across the credit recovery sector in the last two years is still causing major changes for everyone. For example, how will servicers guarantee high performance in these new recovery scenarios? What effect will the new rules, due to come into force in the coming months, have on internal processes and the sector as a whole? Finally, the session will end with an interesting look at the countries with potential for developing new services.
AGENDA
SPEAKERS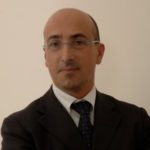 Gianluigi Benedetti, Associate Partner PwC Strategy&
Gianluigi Benetti had strong experience in strategy consulting for financial services. He joined PwC Advisory in 2009, when he started the development of the FS Strategy Deals team. He has been working with Banks, Insurance firms, Private Equity Funds, Specialized financial institutions (with main focus on specialized lending: consumer finance, leasing, factoring, NPLs players and servicers). His main recent areas of focus are M&A/ Growth/ Partnership strategy, business planning, business & commercial due diligence, post deal management. Graduated at Bocconi University, he has gained prior experience in an industrial group in Italy and UK, in McKinsey at Milan and Madrid, and in A.T. Kearney at Milan and Dubai.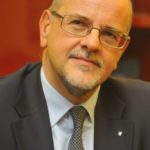 Sergio Bertani, Head of High Risks Loans Department Gruppo BPER Banca
Currently Head of BPER's High Risks Loans Department, Sergio Bertani worked for almost 30 years at the UniCredit Group, holding various managerial roles in sales and credit management, and ending his experience in 2011 as Head of Family & SME Credit Department.
From 2006 to 2010, as Head of Credit for the UniCredit Group's Retail Network, he oversaw the establishment and strengthening of the direct and outsourced credit recovery activities in the private individual/small business sector, bringing the Customer Recovery function from several dozen people to a team of around 500 staff. Before joining the BPER Group, he was General Credit Manager for Banca Etruria prior to its receivership.
In his current role, he is responsible for the management and recovery of medium-high risk loans, past-due loans and unlikely-to-pay exposures for the BPER Group.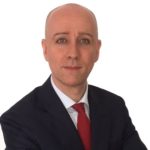 Alessandro Biondi, Co-Head of Italian NPL team PwC
Alessandro is Co-Head of the Italian NPL team and over the years he provided advice on a range of transactions mainly focused on Corporate and Retail banking, NPL and Distressed Asset, Consumer Finance and Asset Management.
Alessandro specialised in M&A and Transaction Services projects as buy side / vendor side due diligence for extraordinary transactions, PMO in carve-out operations, assistance to the Top management over the deal negotiation.
He has provided full support to major Italian Banks for the ECB-European Central Bank's comprehensive assessment, including Asset Quality Review in 2014 and more recently the implementation of ECB guidelines.
He provided advisory support for sale transactions of Italian Performing and Non Performing loans portfolios / servicing platforms, restructuring, independent business review and assistance to leading Italian banks in the analysis and identification of the most efficient strategic options aimed at deleveraging their non performing exposures (particularly the Unlikely to Pay).
He holds a Master Degree summa cum laude in Business Administration from the University "La Sapienza" and from 2006 he is a qualified member of the Italian Chartered Association of Certified Accountants and registered auditors.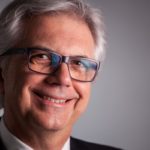 Sergio Bommarito, Chairman of the Board Fire
Master's degree in Banking & Insurance Sciences at the University of Messina, MBA at the Istituto Superiore per Imprenditori e Dirigenti d'Azienda (I.S.I.D.A.) of Palermo (Business School for Entrepreneurs and Executives).
After 10 years in consumer finance, in 1992 he founded Fire, of which he is currently Chairman of the Board. He was founder, arbitrator and subsequently advisor of A.I.I.RE.C. (Associazione Italiana Imprese Recupero Crediti) and since the establishment of UNIREC (Unione Nazionale delle Imprese a Tutela del Credito) he has actively participated to its activity as Chairman of the Arbitrators and Executive Board Chairman. He was member of the Executive Committee of Confindustria Servizi Innovativi e Tecnologici, until 2009. Former member of the working team set up by CEPAS (human resources certification body – certified by ACCREDIA – EN 45013) for the creation and the achievement of the certification of credit collection professionals. He achieved the certification of Credit Collection General Manager from the same body.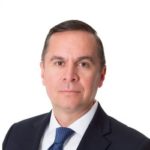 Jose Cadena, C.E.O. Cabot Financial Spain and President of ANGECO
Mr Cadena held several senior management roles at two of the top public debt buyers in the US: Senior Director at Asset Acceptance Capital Core, an Encore Capital Group Company; and Chief Operating Officer and Vice-President Consumer Credit at Fortress Investment Group. As a senior executive, Mr Cadena has vast experience developing strategies for operational management, business development, and global staff leadership.
Mr Cadena has over 16 years` experience within the financial services industry in USA, India, Europe, Mexico, and South America. Mr Cadena holds an MBA from the Camilo José Cela University and an MBM from ESEI International Business School Barcelona.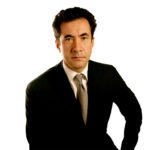 Paolo Calderaro, Partner RCC Law Firm
The lawyer Paolo Calderaro -Founding partner of the RCC Law Firm – is an expert in the field of structured finance and financial regulation.
He has gained a strong experience in the field of sales also through credit securitization and has participated in some of the most important non-performing loans transactions.
The lawyer Paolo Calderaro -Founding partner of the RCC Law Firm – is an expert in the field of structured finance and financial regulation.
He has gained a strong experience in the field of sales also through credit securitization and has participated in some of the most important non-performing loans transactions.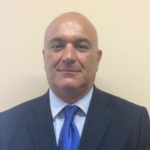 Marco Cavazzuti, Head of Underwriting and Restructuring Carige
A graduate in Law from the University of Milan, Marco Cavazzutti has a long-standing experience in credit management and an in-depth knowledge of the Italian market of Non-Performing Exposures. Mr. Cavazzutti's prior role was with Banca Popolare di Bari where, as a Head Office Manager from 2016, he headed the Debt Collection and Legal Advisory function, a position which enabled him to gain extensive experience in the management of bad loans. Before joining Banca Popolare di Bari, Mr. Cavazzutti worked at Unicredit (former Credito Italiano) for 34 years, holding roles of growing responsibility up to Head of Underwriting and Restructuring, gradually focusing on debt workout management.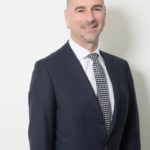 Massimiliano Ciferri Ceretti, C.E.O. Axactor Italy
Mr. Ciferri Ceretti is the C.E.O of Axactor Italy, part of Axactor AB, a Nordic-based debt management company. Prior to joining Axactor, he was the COO of Banca Sistema and a member of the Board of Directors of Axactor Italy S.p.A. He brings more than twenty years of international management and leadership experience gained at companies such as Accenture, GE Capital, Pfizer and Pirelli RE. He is a graduate of the London School of Economics.
Mr. Ciferri Ceretti has also taught courses at ESCP London, Università' della Svizzera Italiana and the University of Turin.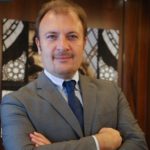 Gianluca De Candia, General Manager Assilea
Born in Rome on September 12 th 1970, he has graduated in the faculty of Economy and Commerce of the university La Sapienza in Rome.
Gianluca is general manager of Assilea , the Italian leasing association, and Assilea Servizi.
Chartered Accountant in Rome, he is enrolled in the bulletin-board of the company auditors.
Gianluca has extensive experience in banking and finance. He is renowned for his strong technical skills, and ability to innovate.
n addition to his practice, Gianluca sits on the board of Conciliatore BancarioFinanziario.
Gianluca is President of the "Leasing & Factoring" Committee of Roman ODCEC, the professional accounting association of Certified Public Accountants, Auditors and Advisors. Already president of the "Direct taxes & Special operations" committee and "IAS taxation" committee of Roman ODCEC.
Component of the Council of Founders of the OIC (Italian Accounting Standard Setter).
He has published the books "IAS/IFRS", Ed. IPSOA, 2011 and "Il leasing azionario, su aziende e su marchi", Ed. Edibank, 2006.
Gianluca is a regular contributor of national specialized newspapers in Italy and is lecturer at a lot of conventions and seminars organized by a number of different organizations.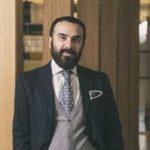 Christian Faggella, Managing Partner La Scala Società Tra Avvocati
Managing Partner of La Scala Società tra Avvocati since 2009. Christian is head of credit recovery and financial litigation departments.
He provides assistance to national and international banks and financial intermediaries in the field of banking and financial market law. He assists banking and financial intermediaries in the proceedings related to default bonds, derivatives transactions, compounding banking, usury etc.
He is also member of "Credit committees" of major companies in which he coordinates the area of credit recovery and credit collection.
He is a regular speaker at conferences, seminars and masters in the field of financial and banking litigation, class actions and NPLs.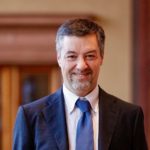 Fabrizio Leandri, Chief Lending Officer Mps
Mr. Leandri graduated cum laude from La Sapienza University, Rome with a degree in Corporate Finance.
He obtained a Master's degree in International Finance (Manchester University) as well as a Master's in Foreign Trade and International Finance (I.C.E.).
He began his career in a consulting firm specializing in international trade analysis, where he worked from 1990 to 1992 (Rome and Brussels).
In 1993 he joined the Bank of Italy as a Supervisory Inspector until 1996 before taking on the supervision of supervisory models and methods. As of 1999 he served as an Italian representative with the Basel Committee's Risk Management Group and for the European Commission Operational Risk Working Group.
In February 2004 he joined Banca Monte dei Paschi di Siena as Manager in charge of the Internal Audit Specialized Methods and Activities Department with the task of developing and validating the internal risk management models.
n December 2007 he was appointed Head of the MPS Group's Internal Audit Unit.
As Chief Audit Executive, he was a member of the AXA's Audit Committee as well as a member of the Steering Committee of the Italian Association of Associazione Italiana Internal Auditors Financial Unit.
He was appointed Chief Lending Officer in November 2016. The Performing Loans Management Division and NPL Management Division report to him directly.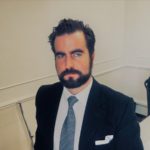 Steve Lennon, Founder & CIO Phoenix Asset Management
Steve has over 10yrs experience working in the Italian financial services sector, and significant prior experience in international private equity and operations of specialty finance businesses. Previously Steve has covered the role of Dirigente within a leading salary-secured consumer credit financial institution in Italy, and a leading investment manager for a London-based private equity fund operating in Europe. Steve is the founding partner of Phoenix Investment Partners in 2011, conceived to assist international investors in the identification, execution and management of complex cross-border portfolio transactions, both in the performing and non-performing loan sectors. He is founding partner of Phoenix Asset Management S.p.A., which since 2014 has focused on the workout and management of complex NPL and UTP portfolios across multiple asset types, and mixed portfolios. Phoenix currently has circa €9.5bln AUM in terms of GBV, across multiple secured and unsecured portfolios.
Guido Lombardo, Chief Investment Officer Credito Fondiario
Guido joined Credito Fondioario in 2013. He has over 32 years of experience in merchant banking, private equity, advisory, lending and structured finance. He is a Founding Partner of Harvest Investment Partners and Chairman of Harvip Investmenti S.p.A. Previously, he was Managing Director of Fortress Investment Group in 2004 in charge of the Italian Private Equity business with principal investment of c. € 500m; he also became the CEO of Italfondiario S.p.A., top Italian loans servicer with AuM of c. €25bn. Prior to that, he joined Morgan Stanley and from 2000 took responsibility of the bank's European securitisation business, in charge of the representative office in Rome. He became board member of Credito Fondiario, then owned by MS. Prior to that Guido was at UK-based Hambros Bank Ltd, where he was responsible for international asset finance and lending. He began his career in 1984 when he joined Chase Manhattan Bank in London and Milan in the Banking Department, specialising in structuring, financial analysis for granting loans and aeronautics leasing. Guido graduated from ESC Rouen Business School with an MBA degree.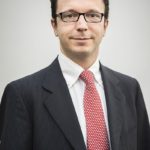 Andrea Mignanelli, Founder and C.E.O. Cerved Credit Management
Andrea Mignanelli is the C.E.O. of Cerved Credit Management, the leading Italian player in non performing loans and assets management (over € 14 Billion under management).
A former partner of McKinsey & Company, Andrea has developed an international experience on the Credit and NPL sector advising banks and specialized operators in Italy and other European countries.
Prior to that, Andrea has worked for General Electric as a financial analyst, mainly in the US and UK.
Andrea holds a degree in Corporate Finance at Bocconi University – Milan and a Master in Business Administration at INSEAD – Paris.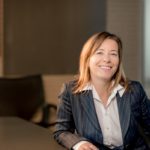 Antonella Pagano, Managing Director Italy Lindorff- Intrum Justitia
A lawyer by education, Antonella joined Lindorff in 2016 from PwC. At PwC she was a partner at with special focus on non-performing loans (NPL), as well as financial restructuring, mergers and acquisitions, valuations and corporate finance. She is a much-utilized expert on these matters and is well known in the Italian financial sector.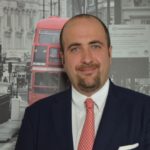 Marco Raccah, General Manager, Aurora Recovery Capital
Marco Sion Raccah is the General Manager of AREC – Aurora REcovery Capital since 2016 where he manages a portfolio of real estate guaranteed loans (Performing, UTPs and NPLs) of circa € 1,4 bln GBV. Marco has over 12 years' experience in sub and non-performing loans investment secured by illiquid real estate assets and over 15 years' experience in real estate development and conversion project management. Prior to joining AREC as General Manager Marco was for 10 years an executive director and then the CEO of Finance Roma (a regulated Italian financial intermediary) where he bought, managed and developed a large amount of NPL backed by real estate assets. Before Finance Roma he worked at Bain & Company, dealing with various institutional clients including Deutsche Bank Real Estate, Impregilo and Eni. Marco holds a degree in Engineering Management from La Sapienza University of Rome.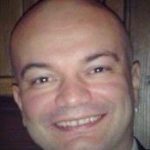 Vito Ruscigno, Co-Head of the Italian Npl team PwC
Joined PwC in 2000, Vito has been working in the Corporate Finance and has supported the set up of the NPL department. Vito has extensive experience in financial restructuring, in non-core, distress and NPL transactions and he is specialised in portfolio analysis, valuation and deal structuring on behalf of banks and institutional investors interested in the sale and/or acquisition of distressed assets. n the NPL and non-core sector, Vito has been involved in most Italian deals covering different asset class (secured, unsecured, leasing, etc) and of different size and characteristics. During the last years he has participated to over €20 bln NPLs deals, including GACS and Atlante initiatives.
He has been on secondment from August 2007 to December 2008 in the Special Investment Group in the London branch of WestLB in charge for the NPL management and acquisition of new portfolios and distressed assets covering main European markets. Vito is a member of European Portfolio Advisory Group and co head of the NPL/distress asset department in PwC.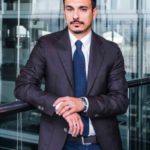 Alessandro Scorsone, Director of Strategic Transactions and Business Development KRUK
After graduating in Economics at the University of Siena, Alessandro Scorsone spent all his career in the financial service industry and IT companies, with significant experience in international organizations.
Prior to joining the Kruk Group as Director of Strategic Transactions and Client Relations, position in which he's responsible for the NPL and servicing business development of our company in the Italian market, he worked as Major Account Manager at Ribes S.p.A. and collaborated for many years with Thomson Reuters where he covered various European positions (Italian, Spanish and Swiss markets) focused on Business Development in different branches – Asset Management, Wealth Management, and Enterprise Solutions.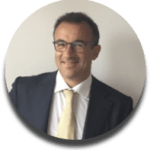 Paolo Sgritta, Managing Director Sistemia
Paolo Sgritta is graduated with honours in Civil Engineering at University of Rome.
After a short experience in Rome's University research department he moved in Wind Telecomunicazioni.
Then he moved in the Information Technology Industry (SAS and IBM). Paolo Joined Sistemia in 2010 becoming a partner and the Managing Director. Paolo, thanks to his previous experiences, drove Sistemia in a deep change management in the organization and contributed to the development of innovative platforms. Paolo has studied and developed most of the actual innovative services of sistemia and has patented the MasterLegal® e AsteRealEstate® (Auction Stimulation) services.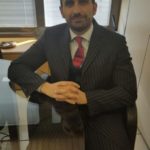 Dario Spoto, Head of Planning, Control e Cost Management Gruppo Banca Popolare di Bari
Actually Head of Planning, Control and Cost Management of Banca Popolare di Bari Group, he made the first sale of NPLs with GACS and in charge of the whole transformation process of the parent company Banca Popolare di Bari in joint stock company, according to the targets of the Group's 2016 – 2020 business plan.
Main areas of expertise on risk management (credit risk, ALM, market risk, liquidity risk), Business-Financial Planning, IAS/IFRS, securitizations, NPLs disposal, pricing methodologies for financial instruments, classification and evaluation of loan banking portfolio. Previously, supporting the Tercas' Special Administrator, he acted as Head of the entire Bank's restructuring and has been in charge of the merge of Tercas banking Group in Banca Popolare di Bari.
From 2003 to 2012 he worked for Deloitte, first as an auditor in the financial institution group (2003-2007) and after moving to Deloitte Consulting where he became Senior Manager of strategy unit in 2011.
SPONSORS
VENUE
PHOTO GALLERY