11 Feb

5° CVSPRINGDAY

NPE R-EVOLUTION
Evolving in a market revolution: this is the greatest challenge for the Italian credit industry players!
Such a complicated and constantly changing scenario that no one, since a few years ago, could have ever forecasted.
In this context, influenced by continuous requests from National and European Regulatory Authorities to the banking system, political and economic uncertainties, critical systemic features and an increasing presence of large investors, it's becoming really complicated to define strategies, also short-term ones.
The Italian Npl market represents a unique market, with a great appeal that has no equal in no other country and to which, also the most efficient international models and processes seem to be not applicable.
So, nowadays, especially in Italy, being informed and updated and sharing best practices and know-how with peers it's becoming increasingly important.
That's why the CvSpringDay is the place to be!
AGENDA
SPEAKERS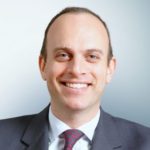 Corrado Angelelli, Partner of Freshfields Bruckhaus Deringer LLP
Corrado Angelelli is a partner of the international law firm, Freshfields Bruckhaus Deringer.  He is specialised in banking and finance law, having matured considerable experience in structured finance, acquisition finance and restructurings.
He has several years of experience in the NPL banking sector, having worked on some of the very first NPL securitisations carried out by Italian banks during the period 1999 to 2002.
His work on NPLs saw a new beginning in 2014 with the involvement in transactions for different asset classes amongst which, unsecured loans, mortgages, leasing, exposure to bankruptcy proceedings, as well as portfolios of 'unlikely to pay' loans.  Corrado works predominantly on the buy side.  Many of the transactions he has been involved in have benefited from senior debt financing.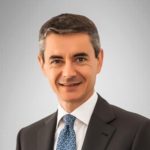 Fabio Balbinot, Head of Serving doBank
Fabio Balbinot is Head of Serving of doBank S.p.A. and is in charge for the servicing activities in Italy and abroad.
Currently is also Director of the Board of Italfondiario S.p.A..
Previously he served as Chief Financial Officer and member of the Board of doBank from 2016 to 2018, and Chief Executive Officer of Italfondiario from 2011 to march 2017.
From 2005 to 2017 he worked at Fortress as Vice President at Fortress Investment Group LLC for the development of both financial and property investments in Italy, creation and launching of investment companies, as well as investment funds.
Prior to joining Fortress, from 2001 to 2004, Fabio Balbinot worked at Pirelli RE (now Prelios S.p.A.), covering numerous roles in finance and real estate acquisition and in companies of Montedison and CIR Groups.
Dal 2005 al maggio 2017 ha ricoperto inoltre la carica di Vice President di Fortress Investment Group – LLC Private Equity, dove ha maturato una profonda esperienza nell'ambito della gestione dei portafogli di NPL, negli investimenti immobiliari e nell'Asset Management.
Precedentemente ha lavorato presso Pirelli RE (oggi Prelios), dove si è occupato di numerose operazioni di acquisizione finanziaria e immobiliare, e presso aziende del Gruppi Montedison e Cir.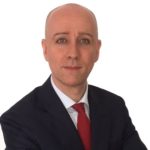 Alessandro Biondi, Co-Head Npl PwC
Alessandro is Co-Head of the Italian NPL team and over the years he provided advice on a range of transactions mainly focused on Corporate and Retail banking, NPL and Distressed Asset, Consumer Finance and Asset Management.
Alessandro specialised in M&A and Transaction Services projects as buy side / vendor side due diligence for extraordinary transactions, PMO in carve-out operations, assistance to the Top management over the deal negotiation.
He has provided full support to major Italian Banks for the ECB-European Central Bank's comprehensive assessment, including Asset Quality Review in 2014 and more recently the implementation of ECB guidelines.
He provided advisory support for sale transactions of Italian Performing and Non Performing loans portfolios / servicing platforms, restructuring, independent business review and assistance to leading Italian banks in the analysis and identification of the most efficient strategic options aimed at deleveraging their non performing exposures (particularly the Unlikely to Pay).
He holds a Master Degree summa cum laude in Business Administration from the University "La Sapienza" and from 2006 he is a qualified member of the Italian Chartered Association of Certified Accountants and registered auditors.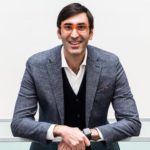 Andrea Clamer, Heaf of NPL Illimity Bank Division
Graduated in Economics and Commerce and with MBA from the SDA Bocconi School of Management.
He gained professional experience in Deloitte Consulting and in Toscana Finanza, where he took on the role of Head of New Markets.
He later held the role of Head of the NPL Area at Banca Ifis.
In January 2018, he undertook a new professional project, aimed at the creation of SPAXS Spa ("Spaxs"), the largest Italian SPAC, with the aim of creating an innovative bank active in three synergic segments integrated into the Italian market of SMEs. In addition to being one of the promoters of Spaxs, he is the Head of the NPL division of Illimity Bank.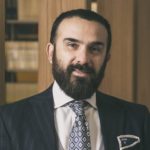 Christian Faggella, CEO La Scala Società tra Avvocati
CEO of La Scala Società tra Avvocati. Christian Faggella is co-head of credit recovery and financial litigation departments and Member of board of directors. He's Member of board of directors of La Scala Cerved Società tra Avvocati, law firm specializing in the judicial and extrajudicial management of bank credit.
He provides assistance to national and international banks and financial intermediaries in the field of banking and financial market law. He assists banking and financial intermediaries in the proceedings related to default bonds, derivatives transactions, compounding banking, usury.
He is also member of "Credit committees" of major companies in which he coordinates the area of credit recovery and credit collection.
He is a regular speaker at conferences, seminars and masters in the field of financial and banking litigation, class actions and NPLs.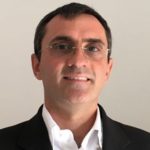 Massimo Famularo, NPL Market Expert Blogger and Columnist
Massimo Famularo is at present a council member of the Board of  Frontis NPL and Head of Italian NPLS for Distressed Technologies, and is council member of Gerson Lehrman Group Council since 2009.
He was formerly director for Algebris Investments Italy, and hold the role of the responsible for non performing loans in Cariparma Credit Agricole; Portfolio manager for Jupiter Finance (now Cerved Credit Management) and Portfolio Analyst for Archon Group Italia (Loan Servicer captive Goldman Sachs in Italy).
He had also been Management Consultant for Oliver Wyman. Massimograduated with honors in Economics from the University Luiss Guido Carli in Rome, he was winning solver of Innocentive Challenge: "Systems to Monitor Institutional Corruption", he is a contributor to Credit Village, Strade on Line, Noisefromamerika and runs two blogs within the pages of Fatto Quotidiano and Linkiesta.
Patrizia Lando, Director NatwestMarkets
Patrizia focuses on NPLs soluitions in Southern Europe.
Prior to NWM, Patrizia was Co-Head of the Italian Portfolio Advisory Group at PWC. Previously, Patrizia was at Morgan Stanley's Securitization Group and Head of Italian Securitization at Fitch Ratings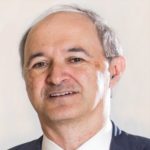 Claudio Manetti, CEO Fire
Master's Degree in Political Sciences (Economy Path) at the University of Torino, he was member of the Evaluation Group for Investments in Public Works of the Fund for Investments and Employment, established by the Ministry of Budget at the Region Piemonte.
He has a long established experience within the Fiat Group, where he started his career in 1986 within the Marketing Division of Sava Leasing. He filled different positions within Fiat Sava and in 1999 he became responsible for Customer Relationship Management, including credit collection activities.
In 2007 he moved to Fiat Group Automobiles Financial Services (now known as FCA Bank) as Marketing & Sales responsible for the new joint venture between Fiat and Credit Agricole.
From 2008 to 2011 he was Credit & Customer Manager at FGA Capital for the Italian Market.
Starting from 2011 he was CEO and General Manager at Leasys S.p.A., FCA Bank's long rental company.
He's CEO of Fire since November 2015.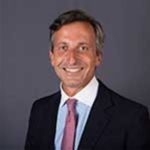 Pier Paolo Masenza, Financial Services Leader PwC
Pier Paolo is a partner at PwC, Financial Services Leader for Italy and EMEA VCiD (Value Creation in Deals) Leader.
Having started his PwC career in the Audit department in 1989, he then moved to London where he spent 2 years on secondment in the UK Banking assurance group. In 1998 he joined the Transaction Services Team, becoming a partner in 2003.
During this time he has worked with a wide range of Italian and International clients, both on the buy and sell side, as financial and industrial advisor. He has significant experience of advising both corporate and financial investors across the FS space including Retail, Corporate and Investment Banking, Asset Management, NPL and Distressed assets, NPL, Real Estate.
In recent years, Pier Paolo has worked extensively with banks, investors and servicers on NPL and Banking transformation, advising on a range of matters including complex deals structures in the NPL market, loans portfolios valuation, servicing platforms business models, securitizations backed by GACS, implementation of the ECB guidelines and recently he is acting as thought leader in the NPL debate.
Pier Paolo holds a bachelor degree summa cum laude in a Business Administration from the University "La Sapienza" in Rome and is a fellow of the Italian Chartered Association of Certified Accountants and a registered auditor in Italy.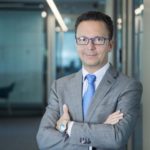 Andrea Mignanelli, Fondatore and AD Cerved Credit Management
Andrea Mignanelli is Founder and AD at Cerved Credit Management, leading company on Npl management, on behalf of financial institutions, investor and b2b.
Previously Mignanelli has been McKinsey & Co's Partner, European Manager at Credit Risk Management Practice.
Before that, from 1994 to 1997 he worked at General Electric as Financial analyst at London's, New York's and Rio de Janeiro's branch.
Graduated in Business and Economics at the Luigi Bocconi University, Andrea continued his career with a Business administration Master from INSEAD (France).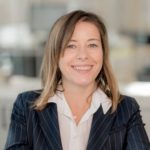 Antonella Pagano, Business Development Director Intrum Italy
Antonella has a Degree in Law and a Master and attended several courses at Amsterdam Institute of Finance Harvard and Insead
Antonella joined Lindorff to set up the Italian operations in May 2016 after 17 years in PwC where she was a partner in Corporate Finance with special focus on non-performing loans (NPL), as well as financial restructuring; she was responsible for Italy of the European Portfolio Advisory Group. She spent one year at PwC London.
After the merger between Lindorff and Intrum Justitia she took the responsibility to lead the development of the Italian platform, with the acquisition of CAF and Gextra, and the creation of the partnership with Intesa Sanpaolo. Since December 2018 she took the role of Business Development and Operational Services Director of Intrum Italy and is the CEO of CAF, Gextra and Cross Factor.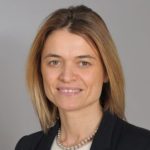 Marina Paoletti, Senior Director Fitch Ratings
Marina Paoletti is a Senior Director at Fitch Ratings, in the Business & Relationship Management Team, where she is responsible for the Continental European Structured Finance and Italian Financial Institutions sectors. Prior to joining Fitch Ratings Milan in 2013, Marina worked in London (from 2008 to 2013) at The Royal Bank of Scotland in the Structured Finance team and (from 2004 to 2008) at ABN AMRO Bank (London branch), focusing on ABS origination and structuring. She started her career at Fitch Ratings London in 2000, working in the European Structured Finance analytical team (responsible for assigning ratings to European ABS, RMBS, CMBS and NPL securitizations).
Marina holds a degree in Economics & Business Administration from University of Bologna and attended an MPhil in Economics from Cambridge University (Girton College).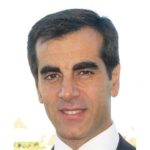 Luca Preziosi, Head of Senior Financing Illimity Bank
Born in Naples, on October 16th,1963.
Graduated in Economics with laude at the University of Naples, post-graduate MBA in 1990 at the Sloan School of Management – Massachusetts Institute of Technology, specializing in Strategic Management and Finance.
In 1990 joins McKinsey & Company – Italy, focusing on Financial Services.
From 1995 to 1997 works as Account Manager in The Chase Manhattan Bank, focusing on corporate finance products for Italian clients.
In 1997 joins the Swiss Re Group, in Zurich in the Swiss Re New Markets Division, working on the acquisition of risk portfolios and liabilities in run-off. In 1999 is appointed CFO and Head of Operations of Swiss Re Italia S.p.A.
In 2001 is back in management consulting, as Principal of A.T. Kearney – Italia, focusing on Financial Services.
In 2006 joins Morgan Stanley as Executive Director and in 2007 is appointed Managing Director and General Manager of Credito Fondiario S.p.A., a banking institution 100% owned, at that time, by Morgan Stanley and operating in the residential mortgages business and in the servicing of Non Performing Loans.
In 2015 is appointed Managing Director of Centostazioni S.p.A. – Gruppo Ferrovie dello Stato Italiane, operating in the business of restructuring and managing, in particular from a commercial standpoint, 103 railway stations distributed on the Italian territory.
Since 2018 is in illimity, NPL Division, with the responsibility of Senior Financing.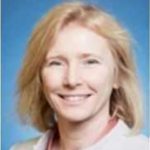 Anna Sacchi, Managing Director Deutsche Bank
Anna is a Managing Director in the ABS group at Deutsche Bank London.
She joined DB in 2005, and has dedicated most of her career in the firm in the structured finance space, providing financing solutions across various asset classes, including NPLs, in Southern Europe, with a particular focus on Italy.
Before joining DB, Anna was based in Milan at Intesa SanPaolo, where she held different roles in the Finance Division.
Anna holds a MSc in Finance from the London Business School.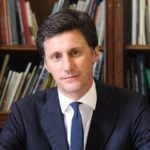 Vittorio Savarese, Head of Structuring Loan Mgmt. Banca IMI
Vittorio Savarese is Head of Structuring and Loan Management in Banca IMI. Within Global Markets Solutions and Financing, the Structuring and Loan Management team is responsible for structuring capital markets transactions aiming at managing financial risks for institutional clients, including Intesa Sanpaolo group. Within this mission, the Structuring and Loan Management team arranges synthetic securitizations and deleveraging transactions of illiquid assets, including NPLs. Before joining Banca IMI, Vittorio has been at Sanpaolo IMI in the Business Development desk and previously with UniCredit Banca Mobiliare, both in Milan and London, where he worked in the securitisation and debt capital markets businesses. Vittorio has also worked in Paris, at Société Générale in the Equity Derivatives Business and at RBS London in the Securitisation desk. He graduated magna cum laude in Banking at the University of Rome "La Sapienza" and earned a MSs in Banking and International Finance at the Cass Business School in London. Vittorio also owns a PhD in Banking, earned at "La Sapienza", where he had been teaching assistant for three years.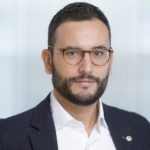 Antonio Vanuzzo, Finance Reporter Bloomberg News
Antonio Vanuzzo is a corporate finance reporter at Bloomberg News in London, covering distressed debt, special situations and non-performing loans. Previously, he was a senior reporter at Debtwire Europe, mainly focusing on Southern Europe. He's an adjunct professor of Financial Journalism to the second cycle degree in Quantitative Finance at the University of Bologna.
SPONSORS
VENUE
CONFERENCE REPORTS
PHOTO GALLERY